Back to Team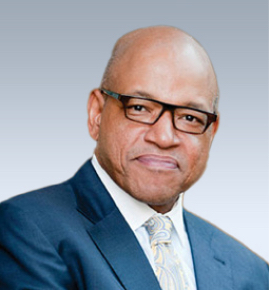 David Thomas, PhD
Senior Advisor Emeritus
Dr. Thomas served as a member of Grain's board of Senior Advisors from 2007 until 2022, bringing over 30 years of expertise in organizational growth and development to the team.
Outside of Grain, Dr. Thomas is President of Morehouse College, the nation's largest liberal arts college for men. He is also the former H. Naylor Fitzhugh Professor of Business Administration at Harvard Business School, and the former Dean of Georgetown University's McDonough School of Business.
Dr. Thomas holds a doctorate in Organizational Behavior Studies and a master of philosophy degree in Organizational Behavior, both from Yale University. He also has a master's degree in Organizational Psychology from Columbia University, and a bachelor of administrative sciences degree from Yale College. He currently is a member of the Board of Governors for the American Red Cross, the Board of Directors of DTE Energy, and the Estoril Conferences Advisory Board.
Back to Team